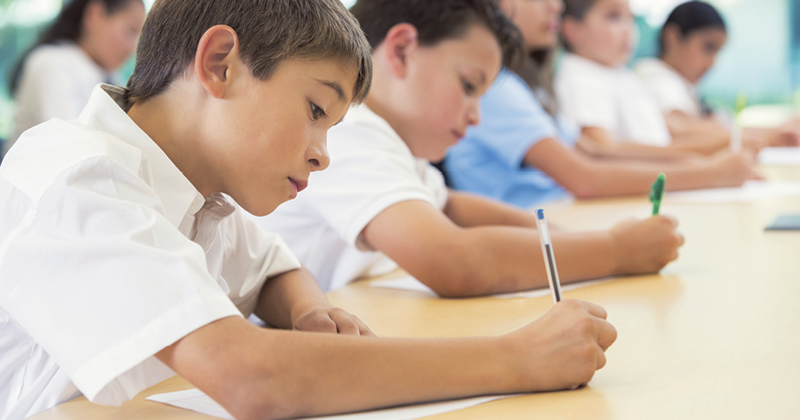 Neil Roskilly, chief executive of the Independent Schools Association, warned that Theresa May's plans to allow all schools in England to select pupils on the basis of academic ability will trigger an exodus of the middle classes from state education.
"But the only place it has got us to is a place where selection exists if you're wealthy - if you can afford to go private - but doesn't exist if you're not", she said.
She said that she would be "asking them to do more as a condition of their privileged position to help all children".
"Grammar schools are nothing more than window dressing. The nature of their intake may have changed today - indeed these schools have become more and more divorced from normal life", May said. "Between 2010 and 2015 their fees rose four times faster than average earnings". "But I know that their commitment to giving something back to the wider community remains".
She also restated her intention to lift the ban on new grammar schools, to increase access to an "outstanding education".
Ken Clarke, another former Tory education secretary, said that plans for grammar schools should not "distract from raising standards", and said pupils who did not get in to these new schools may suffer as a result.
"It is not a proposal to go back to the 1950s, but to look to the future, and that future I believe is an exciting one".
"I want a good education for every child", he said.
In Britain, the class system and the classroom are intertwined, and education reforms inevitably cause political controversy.
Ms Greening - who avoided using the word "grammar" during her statement - faced a huge backlash as angry Conservatives lined up to attack the plan at a crunch Westminster showdown.
Sir Michael Wilshaw, the chief inspector of schools, has warned it could lead the United Kingdom to "fail as a nation" if there is a system where only the top 15-20% of pupils get a superior education.
Her comments come after her rumoured intentions were confirmed when an official was photographed carrying a document signed by the Department for Education's most senior civil servant revealing proposals for a consultation on opening new grammars.
She said: "Grammars are not the answer to this - we have got that evidence already".
"We help no one - not least those who can't afford to move house or pay for a private education - by saying to parents who want a selective education for their child that we won't let them have it".
May said she wanted "a diversity of provision for every child" so they could receive an education that was right for them. "With many Conservatives opposed to grammar schools this is not an argument that has been won". May has said she will not trigger the formal divorce procedure this year while her government prepares a negotiating stance. Even with quotas, poorer children will have a harder job of getting into these schools.
Meanwhile, universities will be required to take action to support attainment in the state system, by sponsoring a state school or setting up a new free school.
Simon Jones, East Lancashire National Union of Teachers representative, said: "Teacher retention and recruitment is at dangerously low levels, assessment is in disarray and insufficient school funding is impacting on the quality and range of educational experiences teachers can offer".