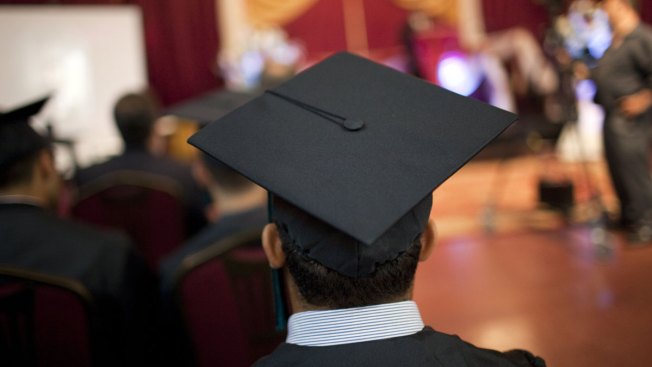 The Obama administration is touting a new record for the nation's high school graduation rate.
The new report released by the National Center of Education Statistics covers graduation rates from the 2014-15 school year, with a national graduation rate at 83.2 percent - up more than 4 percentage points since the 2010-11 school year.
Across the country, the graduation rate increased more than four-percent.
Obama is telling students they can accomplish whatever they want in their lives, but he's also emphasizing that a high school education isn't enough. "I'm proud of what the District of Columbia has accomplished".
While there the President will highlight investments made during this time in office, as well as resources available for students to continue their educations past high school, according to the White House.
OR remains close to the national basement when it comes to its high school graduation rate, according to a report out Monday. Hispanics, African-Americans and Native Americans were around the 70 -to 80 percentile.
It's difficult to know which states earned this uptick in graduation rates through high standards and hard work and which states achieved it through shortcuts and lowered expectations.
High school graduation rates in the nation's capital, he noted, have grown faster than anywhere else in the country, from 53 percent to 69 percent. By spring of 2015, the graduation rate increased just a little more than one-percent to 87.1. But "overall, the evidence is clear that students who have a high school diploma do better in the 21st Century economy than students who don't".
"When we understand that no matter what you look like, where you come from, what faith you are, whether you're a boy or a girl, that you should have great opportunities to succeed and that requires you to put effort into it", Obama told students at Benjamin Banneker Academic High School. It also said that millions of students have gained access to high-speed broadband in their classrooms and that the states and federal government have helped hundreds of thousands more children gain access to preschool education programs. For example, in 2014 Oregon redefined who was considered a high school graduate, even if they lacked a diploma, and boosted the state's on-time graduation rate, according to The Oregonian.