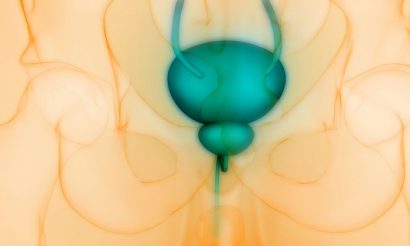 It is indicated for the treatment of adults and pediatric patients with unresectable or metastatic solid tumors that have been identified as having the biomarker microsatellite instability-high (MSI-H) or mismatch fix deficient (dMMR), according to a press release.
It's also great news for the drug maker Merck, and it came at the ideal time; earlier the same day, the UK's Competition and Markets Authority accused the US-based pharma company of "offering unfair discounts" on infliximab, its blockbuster rheumatoid arthritis and Crohn's disease drug, to "discourage new competitors", according to the Financial Times. This time, Keytruda won a go-ahead to treat any solid tumor in any part of the body, as long as it bears specific genetic features.
Keytruda belongs to a new class of drugs called PD-1 or PD-L1 inhibitors that help the immune system fight cancer by blocking a mechanism tumors use to evade detection.
The drug is now indicated for adult and pediatric patients with unresectable or metastatic microsatellite instability-high or mismatch fix deficient solid tumors that lack suitable alternative treatments or that have progressed on treatment. MSI-H and dMMR occur most often in colorectal, endometrial, and gastrointestinal cancers (including about 5% of patients with metastatic colorectal cancer).
Researchers found the drug's safety and efficacy in five uncontrolled, single-arm clinical trials with patients who have MSI-H or dMMR solid tumors. The ORR was 36 percent in patients with CRC and 46 percent in patients with other tumor types. For 78 percent of those patients, the response lasted for six months or more.
Merck's cancer drug also has become the first to receive an approval of this kind, seeing a 1 percent increase in its shares following the announcement.
"This is an important first for the cancer community", said Dr. Richard Pazdur, director of oncology products at the FDA's Center for Drug Evaluation and Research, in a statement.
In the initial studies nearly 40% of patients saw a partial or complete response with Keytruda at a fixed dose of 200mg every three weeks, and in 78% of them the effect lasted for at least six months.
Common adverse events due to pembrolizumab included constipation, cough, decreased appetite, diarrhea, dyspnea, fatigue, musculoskeletal pain, nausea, pruritus, pyrexia, and rash. The FDA previously approved Keytruda for the treatment of certain patients with metastatic melanoma, metastatic non-small cell lung cancer, recurrent or metastatic head and neck cancer, refractory classical Hodgkin lymphoma, and urothelial carcinoma. Immune-mediated side effects are also associated with pembrolizumab; these include colitis, endocrinopathies, hepatitis, nephritis, and pneumonitis. The approval was preceded by a breakthrough therapy designation the FDA granted to pembrolizumab in November 2015 as a treatment for patients with MSI-H metastatic CRC.
The accelerated approval for Keytruda in this setting is contingent on the results of a confirmatory trial. MSI-H is already an established biomarker in certain types of cancer.