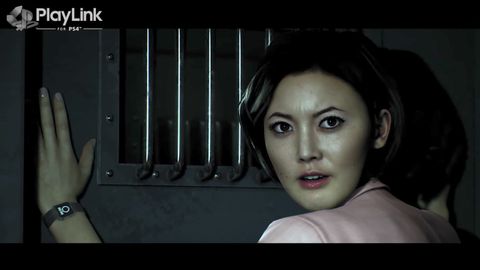 Called PlayLink, this new "category of games" (as Sony calls it) is aimed primarily at the casual gamer and designed with social play in mind. According to Sony, PlayLink recognises gestures likes taps, swipes, pinches, drags, tilts, and rotation, and you can even take selfies or doodle, depending on the game.
The first trailer for Hidden Agenda, the next game from the developer behind Until Dawn, showcases a game that looks pleasantly familiar and refreshingly original. The game will also secretly give one player a secret objective (hence the name), that could put them at odds with the others. And though it was a single-player game by design, it turned out to work really well with a bunch of people on a sofa yelling frantic instructions to the player. The concept of PlayLink is similar to Jackbox Party games that allow many players connect over their smartphones and play addictive and short games with each other.
At the E3 2017 press conference pre-show, Sony Interactive Entertainment has announced PlayLink, a PlayStation mobile app that is primarily aimed at non-gamers. Knowledge is PowerAnswer a variety of trivia questions and outsmart up to five opponents, with power plays and challenges thrown in to keep you on your toes.
To commemorate the launch of PlayLink, Sony will also be giving out That's You! to PlayStation Plus members starting on July 4th! Inspired by watching players take on Until Dawn as a group and argue about what path should be taken, this new release is created to be played solo or invite some pals in on the phone.
The game titles offered for PlayLink can be purchased from PS4's Playstation Store.