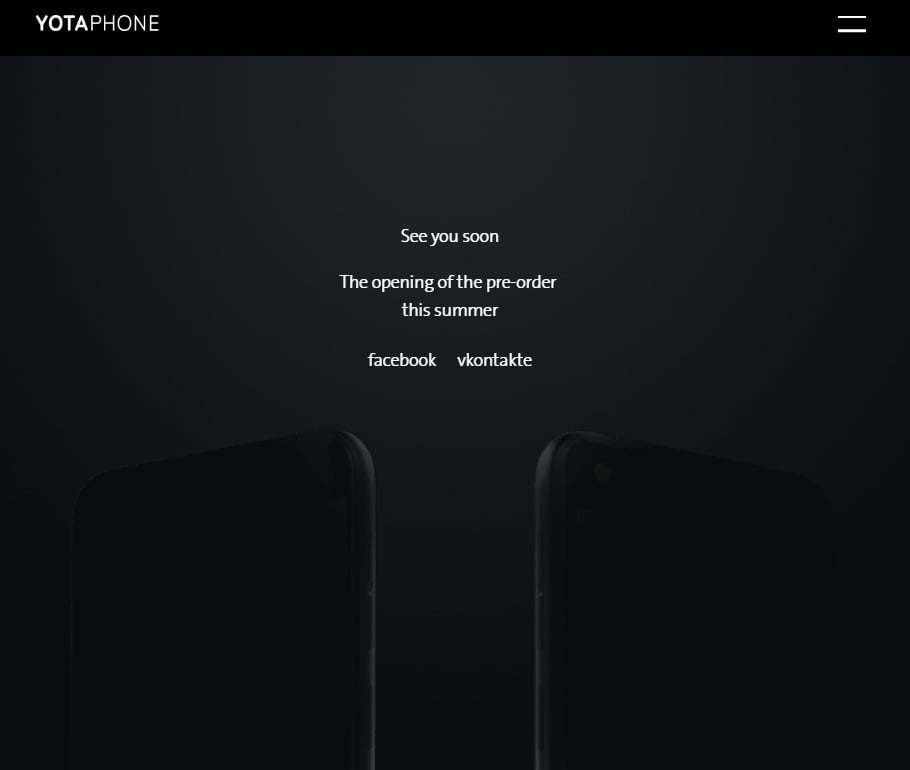 It's been more than three years since the intriguing e-ink display based YotaPhone 2 was unveiled but it's finally looking like the company is ready to release its successor at some point this year.
This smartphone's predecessor, the YotaPhone 2, was released in December 2014.
YotaPhone has announced a new YotaPhone 3 smartphone in a recent conference held in Northern China.
You may remember back to 2015 when you heard about an odd device called the YotaPhone 2 featuring not one but two full-size screens, with the rear being an E-ink display.
Talking about some key specifications, the report further highlights that the smartphone will come 4GB of RAM, a 12-megapixel rear camera with dual flash, 13-megapixel front-facing camera, 3200mAh battery and a USB Type-C port.
While there are clearly some changes to last year's spec sheet, these specifications are no longer competitive with this generation's higher-end model. There is no any confirmation regarding its availability and pricing of the phone yet. The 64GB model will cost $350, while the 128GB model will cost $450, according to reports from Russian media following this weekend's China-Russia tech expo in Harbin. That's a fair bit more reasonable than before. There was the Galaxy S4 Zoom, the dual-screen Kyocera Echo, and Samsung's projector phone to name a few. The report claims that the YotaPhone 3 will be released in Russian Federation and China this fall. However, it is likely that the Chinese YotaPhone 3 will block on the customs, as is done with smartphones Xiaomi's Smart orange order.
Are you excited or intrigued by the prospect of the Yota 3, or is the phone's hardware simply too uninspired to capture your interest?