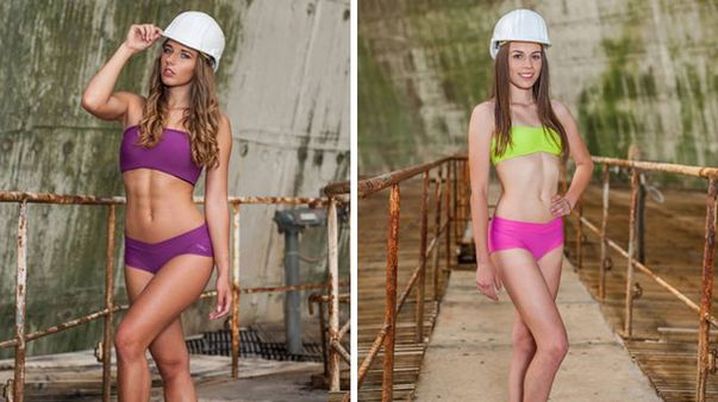 The Temelin Power Station, in the Czech Republic, launched the competition to recruit young women based exclusively on their bikini bodies. The spokesperson emphasized that the brief internship at CEZ was conceived as a prize for the victor of the beauty competition, not as a search for a new employee.
But this was no ordinary competition - the high-school graduates were made to dress in nothing else but bikinis and hard hats.
Fans were asked to vote for the hottest to secure the internship job and she was also crowned as "Miss Energy 2017".
The post elicited nearly 700 comments on Facebook, with many users slamming the competition as sexist.
"You find the number of likes under half-naked picture of a young lady as adequate and/or tasteful criterion for a career opportunity that is promoted as 'professional?'" one Facebook user commented.
"We think photographs are very tasteful", CEZ commented on the post.
The company then apologized for the contest, compared with its previous cultural enrichment programs, such as hosting the Bohemian Philharmonic at the South Bohemian plant. "The combination of beauty and the industrial environment gives an interesting result".
Reacting to the criticism, CEZ apologised via Facebook.
"The victor of the Facebook competition is. all interested parties", it says, explaining that internships will now be offered to all the young women.
"We did not want anyone to feel upset".
The plant later posted on Facebook that the goal of the competition had been to "support technical education" rather than promoting itself using bikini pictures.
'But if the original vision raised doubts or concerns, we are very sorry'.