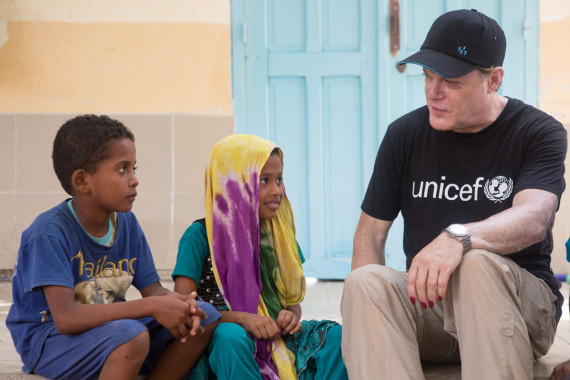 It is produced at the request of the U.N. Security Council.
O'Brien and United Nations special envoy to Yemen Ismail Ould Cheikh Ahmed urged the Saudi-led coalition in Yemen to reopen Sana'a airport and allow humanitarian staff to enter the country quickly and Yemenis to leave to receive health treatment.
The United Nations has worked to avert attacks on Hodeidah port, where around 80 percent of Yemen's food imports arrive.
Yemen, which is on the southern edge of the Arabian Peninsula, has been engulfed in civil war since September 2014, when Houthi rebels swept into the capital Sanaa and overthrew President Abd-Rabbu Mansour Hadi's internationally recognised government. The Houthi movement denies the allegations.
UN Secretary-General's Special Envoy for Yemen Ismail Ould Cheikh Ahmed told the Council via videolink that Yemen today continues to traverse a critical and agonizing period as civilians pay a bad price of an unending power struggle, adding that those who survive the fighting face death by starvation or disease as the economic situation continues to deteriorate and the humanitarian conditions worsen. O'Brien said monthly air strikes in 2017 had tripled from a year ago, while monthly reports of armed clashes were up 50 percent.
In March 2015, a Saudi-led coalition began a campaign in support of Hadi's government and against Houthi forces allied with ousted President Ali Abdullah Saleh.
Al Qaeda has exploited the conflict to try to deepen its influence in Yemen, repeatedly launching bomb and gun attacks.
O'Brien and Ould Cheikh Ahmed also pushed the Saudi-led coalition to allow civilian traffic to land at the airport in Yemen's capital Sanaa.
O'Brien said that he was grieved that, in the past two years, despite his and his team's much effort, he has been "unable to report any significant improvement in the deplorable, avoidable and completely man-made catastrophe that is ravaging Yemen". The World Health Organization said Monday that the cholera outbreak has killed 2,000 people and infected an estimated 500,000. Despite the successful interception, the launching of this missile, which made it 43 miles south of Mecca, illustrates the extent to which Saudi Arabia and its regional allies have failed to achieve a key objective in their war in Yemen: to deprive the Houthi militants of the means to threaten Saudi national security with heavy weaponry and missiles sourced domestically and overseas.