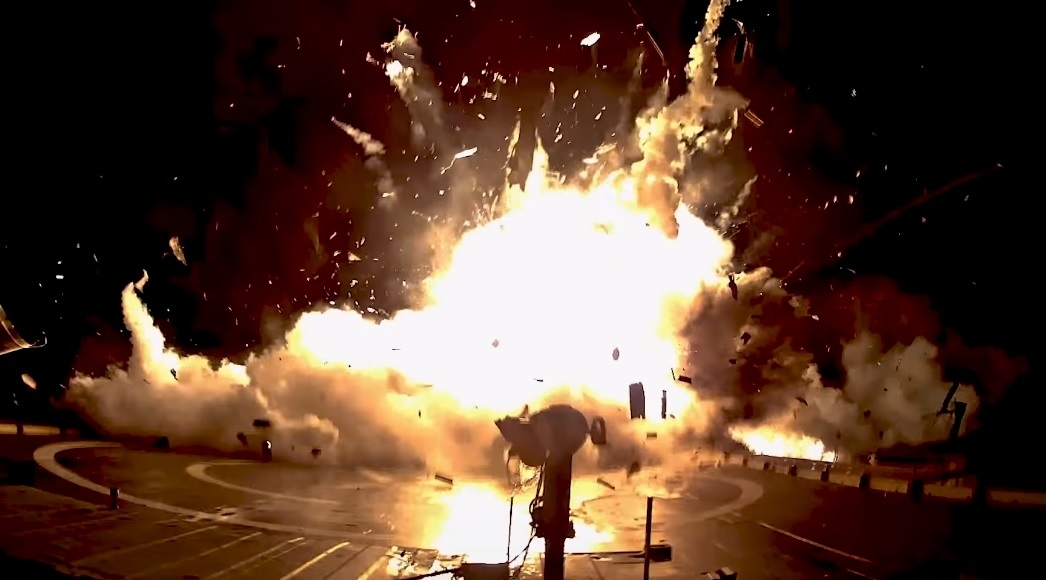 In that same time, SpaceX has completed 16 successful Falcon 9 first stage landings.
Elon Musk's company lost many boosters as it tried to figure out how to make a successful landing. Some of the reasons mentioned in the video are a sticky throttle valve, running out of hydraulic fluid, engine sensor failure, running out of liquid oxygen and more. SpaceX also launched three missions this year in expendable configuration - which of course means they didn't attempt to land them at all. One particularly devastating scene shot in April 2015 shows a rocket landing slightly off-kilter causing it to fall slowly to the ground before instantly exploding on impact.
The fact that the company can now release the video - revealing several clips of new footage - shows just how far the company has come.
But the caption jokes: 'Well, technically, it did land...just not in one piece'.
For his part, Musk, who shared the video on his Twitter account as well, posted a tweet saying the cost of Falcon 9 will reduce by a factor of over 100 when SpaceX figures out how to reuse both the upper stage and fairing as well.
Every type of failure you can imagine (and plenty that you can't) is on display here. Imagine if the landings were still turning into explosions; then such a video would have come from someone else, maybe even a rival.
Knowing they have started to crack the problem then, it's understandable Musk approached the "blooper reel" cheerfully. But since the hard work of the team resulted in success, Musk will surely be proud to share this journey (with a mix of humor) with fans.
A SpaceX unmanned Falcon rocket launches from Florida's Kennedy Space Center, Sept. 7, 2017.
As for the second-stage, Musk said that SpaceX might attempt their first recovery during the scheduled Falcon Heavy demo flight this November.
SpaceX, which Musk founded in 2002 specifically with the goal of colonizing Mars, is one of several private and government funded ventures vying to put people and cargo on the red planet and other destinations beyond Earth's orbit.