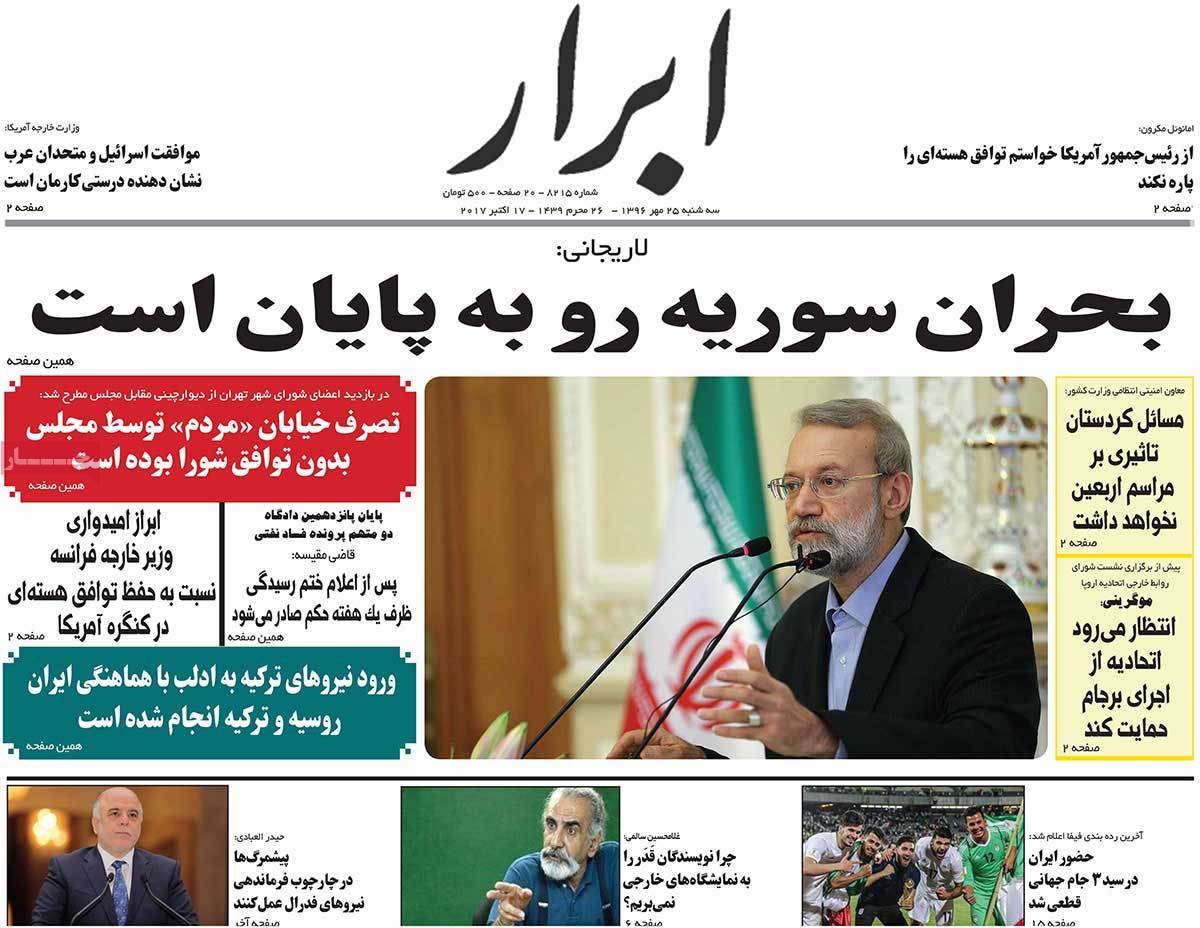 "I don't want to waste time on answering the rants and whoppers of the brute USA president", Ayatollah Ali Khamenei said.
Ayatollah Khamenei said he welcomed expressions of support for the accord from European states but if the USA tore up the deal, Iran would "shred it to bits".
He said Mr Trump was "mad" because Iran was spoiling United States "plots" in Lebanon, Syria, Iraq and Egypt, according to an account of the meeting with the students that was posted on his official website.
"It has always been our plan to develop our ties and relations with Europe within our values and beliefs", opined the Iranian official touching upon Iran-Europe relations after the landmark agreement of 2015, "However, the truth is that Europe has not done the same since the nuclear deal was signed".
"The US president displays stupidity, but this should not cause us to ignore America´s mischief", he said.
The American leader called for the deal to be amended to prevent Iran from developing nuclear weapons or intercontinental ballistic missiles. "That it is possible to renegotiate bad agreements, it's possible to renegotiate a flawed agreement and take out the flaws and presently President Trump's strategy to reopen the Iran agreement, to remove the flaws and produce an agreement that will safely protect the interests of the West is the only reasonable approach".
Pouyanne said Total was weighing its options and all would depend on the U.S. Congress and if it decides to reinstate the sanctions, and what kinds of sanctions.
"They must avoid interfering in our defence programme", Khamenei said.
The senior commander went on to say that not only European countries and the International Monetary Fund (IMF) refused to comply with Trump's stance toward Iran, but even his own defense and state secretaries held him in contempt for such a stance.
"Why do YOU have missiles?"
"We see no reason to change anything in the guidelines that we have received from the (IMF) Board and continue to operate in the same manner", Lagarde said on Sunday, responding to a question on Trump's new policy on Iran who has strongly urged the IMF and World Bank not to provide loans or funds to Iran. "Why do YOU have nuclear weapons?"