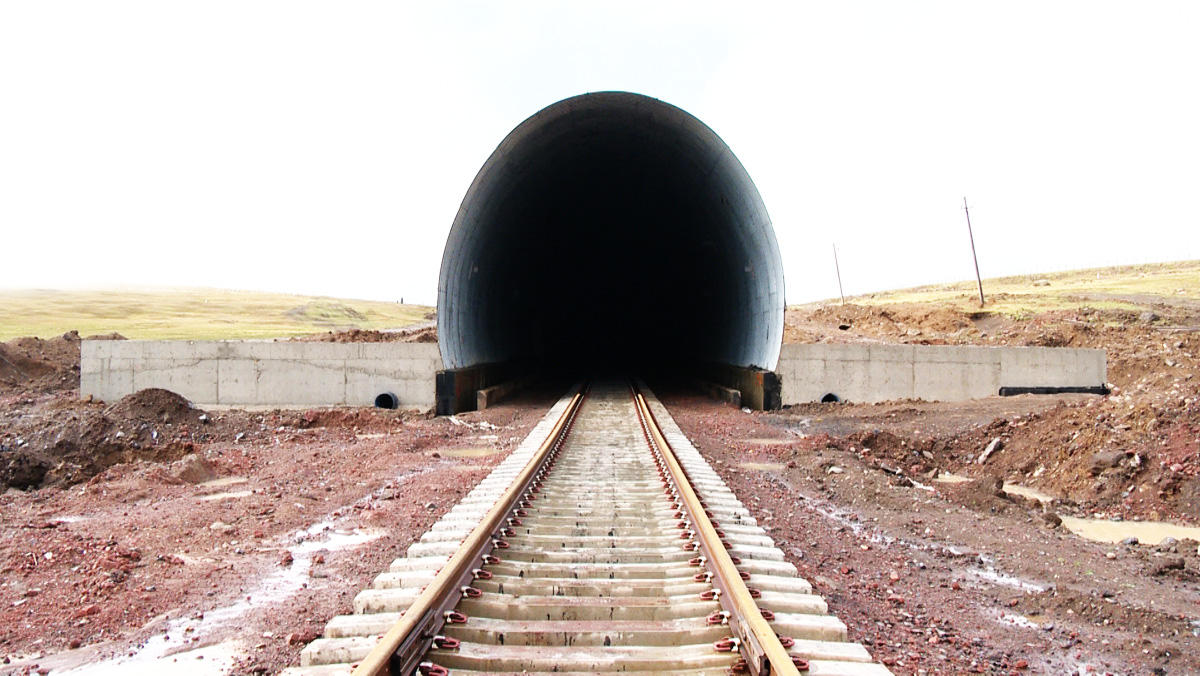 The presidents of Turkey and Azerbaijan and the prime ministers of Georgia, Kazakhstan and Uzbekistan attended a ceremony at the Port of Baku on October 30 to dispatch an inaugural freight train on the Baku - Tbilisi - Kars corridor.
Aliyev said at the ceremony that the 826-kilometer railroad is the "shortest and most reliable link between Asia and Europe".
Turkish Prime Minister Binali Yildirim has thanked the Georgian Prime Minister Giorgi Kvirikashvili for his contribution to the successful implementation of the Baku-Tbilisi-Kars project facilitating the transport of passengers and goods between Azerbaijan, Georgia and Turkey.
The 849 km BTK programme is central to plans to create a rail corridor from the Caspian Sea to Europe via Turkey. Avoiding Armenia, track will link port of Baku with Kars city of Turkey where it connects Turkish railways system.
In addition, the BTK line provides an opportunity for a North-South rail corridor linking Russian Federation as an alternative to a rail route via Iran.
The volume of freight carried on BTK will rise from an initial level of 6.5 million tons annually to a maximum of 17 million tons.
Azerbaijan's Minister of Economy Shahin Mustafayev and Turkish Minister of Economy Nihat Zeybekci signed "The Memorandum of Understanding on the signing of the preferential trade agreement between the Government of the Republic of Azerbaijan and the Government of the Republic of Turkey". Up to 1 million passengers can be transported annually, Trend reported.
Ilham Aliyev said that today the Turkey-Azerbaijan friendship, brotherhood and unity is an important factor for the region and plays a stabilizing role in the region.
Regional experts believe that BTK is emerging New Silk Road network of trade and transport corridors that are coming together between China and Europe. It may be mentioned that sleeper-car trains will link Baku to Istanbul, providing a unique opportunity to tourists to see three countries (Turkey-Georgia-Azerbaijan) in one ticket.
"Of course, energy and transportation issues have been traditionally discussed at today's meeting", said the Azerbaijani president, and added that "we are moving confidently towards the set targets".