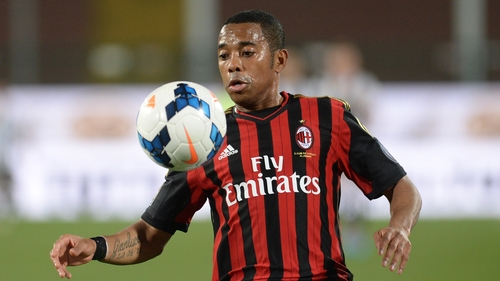 Former Real Madrid, Manchester City and AC Milan star Robinho has been sentenced to a nine-year prison term after being found guilty of sexual assault, according to reports in Italy. He however has the right of appeal and until the process is followed, the sentence can not take effect.
Agent and lawyer Marisa Alija Ramos posted on Instagram to state Robinho denies the charges after pleading not guilty on behalf of her client, who did not attend the court hearings in northern Italy. Every legal action is now under consideration.
Robinho had previously been accused of sexual assault while at City in 2009 but was later cleared.
The 2014 statement also made reference to the earlier claim and suggested it was being used "in an opportunistic manner" with regard to the alleged incident in Milan.
However, Robinho, who now plays for Atletico Mineiro in the Brazilian league, has the opportunity to appeal the verdict under Italian law.
Robinho was playing for AC Milan at the time.
"Every legal measure is being taken about this first ruling".
He played more than 40 games for Manchester City between 2008 and 2010 after signing from Real Madrid for £32.5m - at the time making him the most expensive player in British football.
After a bright start to life in England, he soon started to struggle and was eventually sent out on loan to former club Santos after just 16 months. He is now with Atletico Mineiro and made his last appearance for the national team against Colombia in January.