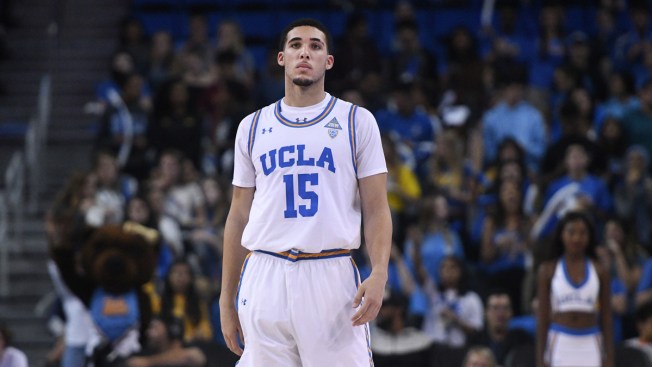 There's now at least one less place to interview LaVar Ball.
According to the Los Angeles Times' Eric Sondheimer, LaVar Ball feels LiAngelo should have been cleared already and wasn't willing to wait any longer for UCLA to make a decision.
The three players were subsequently suspended indefinitely by the team after returning to the United States. They were detained for about a week in China before the case against them was dropped, with President Donald Trump saying he spoke on behalf of the players to Chinese President Xi Jinping. "So basically they're in jail here", Ball added.
"I'm not sitting back and waiting", LaVar Ball told ESPN. "They didn't tell me anything, so why am I gonna tell them".
TMZ broke the story, but reported that LiAngelo Ball had not yet officially withdrawn from the university. "That's like telling the Clippers back in the day not to play JJ Redick", LaVar Ball said.
LiAngelo Ball's UCLA career would appear to be over.
It might be hard to play for another school considering the distraction that accompanies his father. NCAA rules may prohibit him from playing until the 2018-19 season. Currently, there's no telling how LiAngelo being pulled from the Bruins' program might affect LaMelo's commitment or if LaVar even wants to honor that commitment at this point.
It's doubtful that LiAngelo Ball can land a big contract in Europe, but there might be some teams willing to sign him.
What seems certain is that he won't play in China.