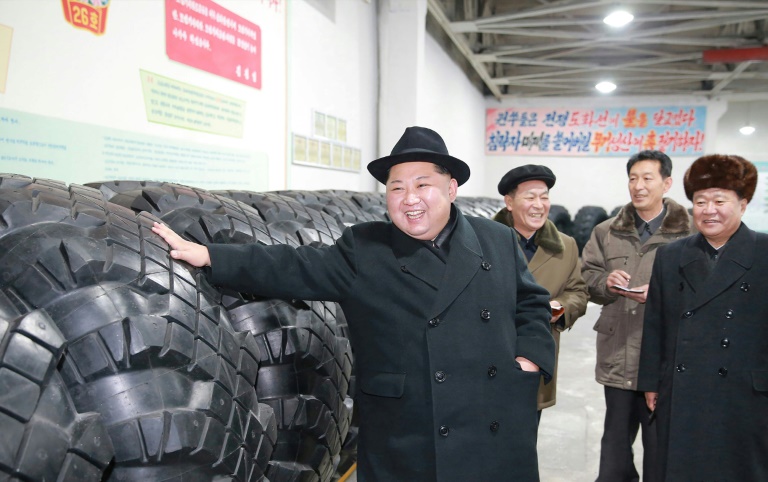 It'll be the first time a senior United Nations official has visited the reclusive state since the former United Nations aid chief, Valerie Amos, visited in October 2011 and it comes as tensions have been renewed after Pyongyang test fired its latest, most powerful ballistic missile yet last week.
UN Under Secretary-General for Political Affairs Jeffrey Feltman will arrive in North Korea on Tuesday to meet authorities of the Pyongyang regime, according to an official statement.
Feltman is now in Beijing reinforcing contacts with Chinese authorities. Feltman's predecessor, Lynn Pascoe, visited the North in 2010. Twelve thousand service members and 230 aircraft, including stealth fighters and bombers, are participating in the drills, during which allied air assets will conduct simulated strikes on hundreds of mock North Korean targets, such as nuclear and missile sites, as well as mobile missiles.
Feltman, a former American diplomat who spent more than three decades at the U.S. Department of State, is the first senior United Nations official to visit the secretive North Korean state since former Emergency Relief Coordinator Valerie Amos did so in 2011, CNN reported.
An official from the South Korean government welcomed the move, saying that the government hopes this opportunity leads North Korea to open dialogue with the global community. But Dujarric would not say if Feltman would meet with North Korean leader Kim Jong Un during his trip. The launch heightened tensions between the North and the United States, highlighted by months of insults between the regime and President Donald Trump. Countries including the U.S., Japan and South Korea are watching to see what the North will ask of the U.N.as a mediator to gauge how well the sanctions are working.