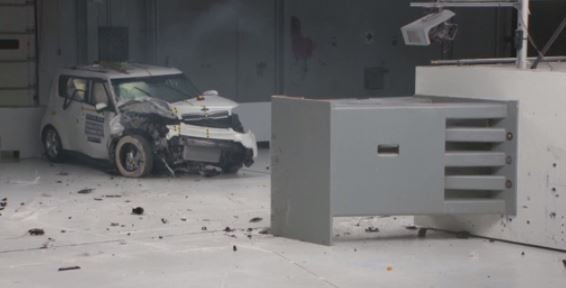 With new tougher standards in place for the Insurance Institute for Highway Safety's coveted "2018 Top Pick Plus" rating, just 15 vehicles earned the distinction compared with 38 for 2017.
Despite safer vehicles, there was a 5.6 percent uptick in USA auto crash deaths in 2016, the second consecutive year numbers were higher, according to the National Highway Traffic Safety Administration.
Leading the way for the most Top Safety awards are Hyundai and Subaru. Mercedes-Benz has two while Toyota, BMW, and Ford have one each.
Another 47 vehicles earned Top Safety Pick honors from IIHS, with Toyota getting the most. The Crosstrek and Forester earn Top Safety Pick, also with option front-crash prevention and specific headlights.
Every Subaru model except the BRZ coupe earned the rating.
Most cars on the top pick lists only qualified when they came with optional equipment, such as automatic emergency braking. It's similar to the existing small front overlap test, a rigorous evaluation that crashes a vehicle into a barrier at 40 miles per hour with just 25 percent of the driver-side front end striking the obstacle. In addition to the headlights score, to earn a 2018 Top Safety Pick award, a vehicle must also get good ratings in the driver-side small overlap front, side, roof strength and head restraint tests, as well as an advanced or superior rating for front crash prevention.
The first official passenger-side ratings were released in October, following research tests past year.
"Drivers expect that their passengers, who are often family, will be protected just as well as they are", IIHS President Adrian Lund said, according to Consumer Reports.
"Most drivers when they buy a vehicle they think the passenger is going to be protected as well as they are".
Headlights that effectively light up the road are another area where the IIHS has raised its standards.