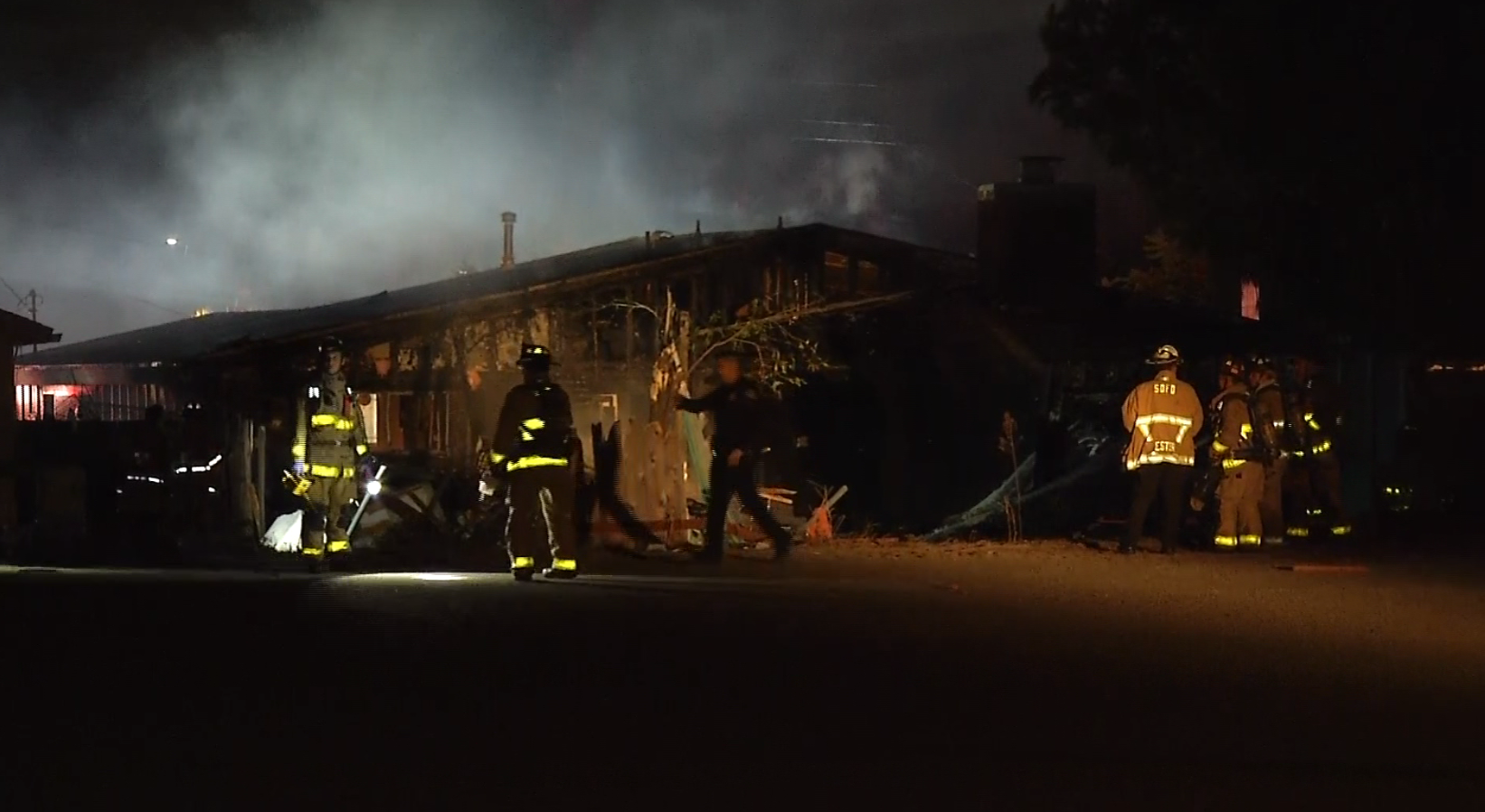 There were a total of four people on board the plane, according to SDFD. According to the authorities and the neighbors, a family with a baby are renting the house although, at that time they were not at home, their two dogs were inside the house. Their small dog perished, neighbors said.
The single-engine, six-seat Beech BE36 Bonanza had taken off from Montgomery Field about a half-mile away, FOX 5 reported. The pilot radioed an emergency and said that he was going to try to land back at the airport.
Firefighters hose down the roof of a house that was damaged by fire after a small plane crashed into it in San Diego, Saturday, Dec. 9, 2017.
The pilot and a passenger were being taken to a hospital with unknown injuries. When he looked toward the sound, he saw smoke and flames rising from a neighbor's home.
Abe Bejjani, who lives next door to the house, said he was watching television when he heard a "big explosion" that he thought might have been a propane barbecue blowing up.
The crash started a small fire that was quickly extinguished, KSWB reported.
Witnesses told KFMB, another local channel, that the plane seemed to have had some engine problems before nose-diving.