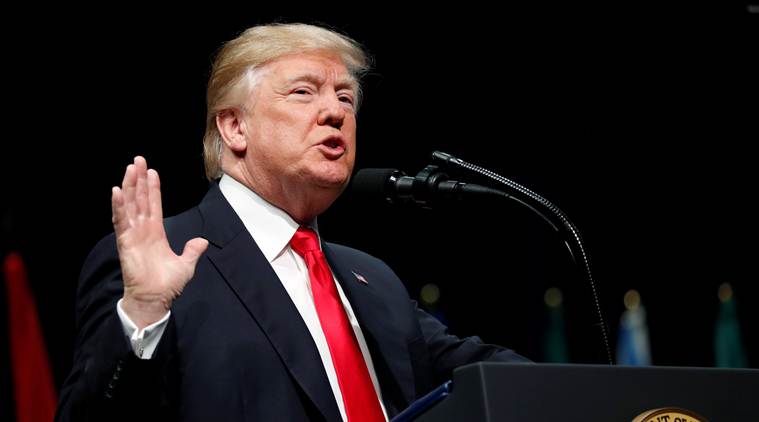 The White House on Sunday confirmed media reports from Russian Federation that US President Donald Trump had spoken to Russia's Vladimir Putin on Sunday.
Russia's main state broadcaster, Vesti, said Putin asked Trump to thank CIA Director Mike Pompeo for providing the information, and he told the USA president that "the Russian security services, in the case where they receive information regarding terrorist threats in relation to the US and its citizens, will without question and immediately pass it to their American colleagues".
According to a statement from the Kremlin, Putin thanked Trump for the CIA's information on the attacks, which were to take place on Saturday at the Kazan Cathedral in St. Petersburg and other areas of the Russian city.
The Kremlin says the Russian leader asked Trump to convey his gratitude to the CIA and said Russian law enforcement agencies will hand over any information they get about potential terror threats against the United States, as they have done in the past.
Mr Putin told Mr Trump that Russia's special services would hand over information on terror threats to their USA counterparts, it added. "Based on the information the United States provided, Russian authorities were able to capture the terrorists just prior to an attack that could have killed large numbers of people".
It stressed that the cooperation "serves as an example of the positive things that can occur when our countries work together". The reports showed the FSB detaining a suspect, who was later shown confessing that he was told by the Islamic State to prepare homemade bombs rigged with shrapnel.
The two leaders met in July on the sidelines of the G20 summit in Germany, after which Trump said he "accepted" Putin's assurance that Moscow did not meddle in the vote.
Three other men were arrested in St. Petersburg on December 14.
US President Donald Trump criticized Russia Friday for not doing enough to pressure North Korea to halt its nuclear weapons program.
Relations between Russian Federation and the USA remain tense.
"The US President expressed gratitude to the Central Intelligence Agency on Putin's request for the work done on prevention of a terror attack".