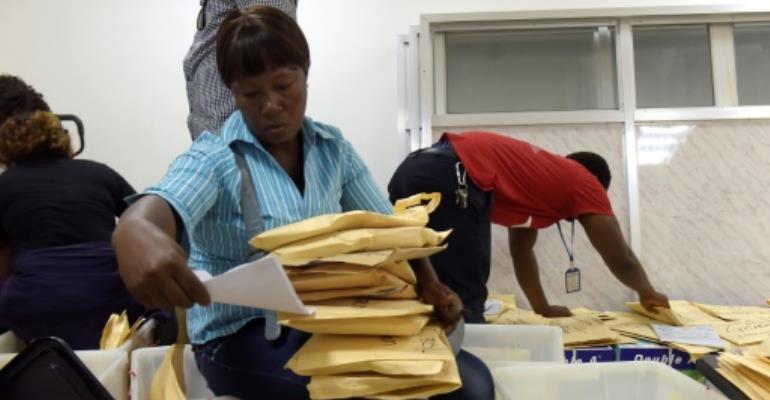 Weah entered politics after retiring from football in 2003 and worked as a senator in Liberia's parliament, prior to today's news.
Former AC Milan striker George Weah has won the Liberia presidential run-off.
It means Weah will succeed Ellen Johnson Sirleaf to become president next month, the country's first democratic transition since 1944.
Weah went on to play for a string of other clubs across Europe, including Chelsea, Manchester City and Marseille.
In results announced on Thursday by the chairperson of the country's electoral Commission, Jerome Kokoya, Mr. Weah scored 720,023 votes which is 61.5 percent of the total votes so far collated and counted.
The election commission said voter turnout was 56 percent - lower than the October 10 election in which Boakai and Weah were the top vote-getters, qualifying them for the runoff election.
Taylor still has supporters in Liberia, and his ex-wife is credited with helping Weah win key counties in the first round of voting.
Weah who was the senator of Montserrado County was once named FIFA World Player and victor of the much-coveted Ballon d'Or.
An estimated 250,000 people died during back-to-back civil wars in Liberia and the exiled Taylor is now serving a 50-year sentence in HMP Frankland in Durham, for war crimes in neighbouring Sierra Leone.
The former football star's campaign - under the Coalition for Democratic Change banner - appealed to the youth vote, while incumbent Vice President Mr Boakai was seen as old and out of touch.
Sirleaf defeated Weah in a presidential election run-off in 2005, but now her office has set up a team to ensure the "orderly transfer of executive power from one democratically elected president to another".