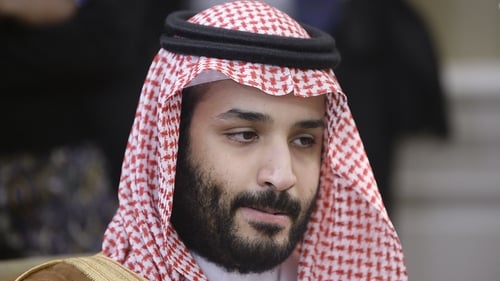 Saudi Arabia said Saturday that it had arrested a group of 11 princes who held a rare demonstration at a royal palace after the government halted payment of their electricity and water bills, according to a statement by the Saudi attorney general.
The website reports the royals were sent to Ha'ir prison, a large maximum security facility south of the capital, Riyadh, run by Saudi intelligence services, where criminals, militants and al-Qaida terrorists are held.
Saudi officials did not respond immediately to a request for a comment on the report.
The arrests were the latest sign of tensions within the Saudi royal family as the kingdom's young crown prince, Mohammed bin Salman, assumes an increasingly dominant role in the country's affairs. The princes apparently demanded utility payments be canceled, and compensation for a relative's execution.
Sabq said the guards who arrested the princes were from a unit comprising more than 5,000 members linked to Crown Prince Mohammed bin Salman, who is leading a campaign of reforms that involved rounding up more than 200 senior officials, including some royal family member, suspected of corruption.
Saudi Arabia a year ago rounded up dozens of royal family members, current and former senior officials in a crackdown on corruption that has also strengthened the power of Crown Prince Mohammed bin Salman.
The Saudi royal family is thought to number thousands, but the wealth and status between them can vary wildly.
King Salman ordered the payment of a monthly cost of living allowance of SR1,000 for the entire government staff and military personnel for a period of one year.
Saudi Arabia doubled fuel prices on Monday and introduced 5% Value-Added Tax on some goods and services. As per the International Labour organisation, the percentage of jobless people in Saudi is 32% (15 to 24 aged people) and 1.18 million Saudis are engaged in government sector while 1.23 million people are pensioners.