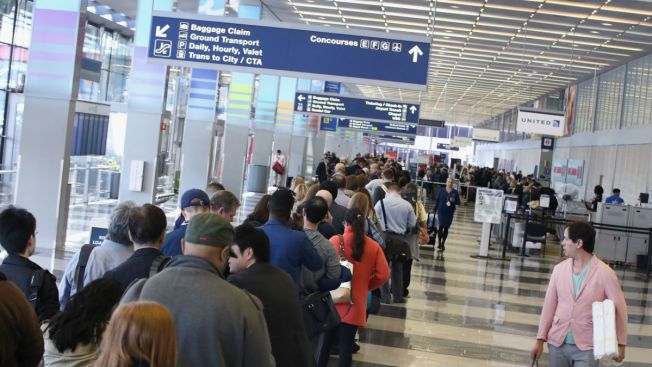 Travelers who visited the O'Hare International Airport on Wednesday and has not been vaccinated for measles are advised to undergo testing by state health officials.
The Chicago Tribune is reporting that the passenger was in both Terminal 1 and Terminal 5.
The person, who was infectious on that day, may have traveled to other areas of the airport. The Department of Health has confirmed a passenger tested positive for the disease and was in multiple terminals of the airport on that day.
Symptoms of measles are not always immediate, and officials have added that anyone who came in contact with the disease without being vaccinated could be at risk until January 31st.
Travelers who were not at O'Hare that day are not at risk, but some say they are still anxious.
Anyone infected with the disease may see symptoms as late as January 31, they say.
"Measles is a very contagious virus, and it can hang around in the air for up to an hour or two after a person has left". Individuals who think they have been exposed should check with their health care provider about protection through prior vaccination or the need for vaccination.
If you develop symptoms of measles, the Department of Public Health recommends you call a health care provider before going to a medical officer or emergency department.
Measles can cause serious complications such as pneumonia and encephalitis (swelling of the brain). These include a rash that starts growing on the face or neck, then spreads to other parts of the body, a high fever, runny nose, coughs, and red or watery eyes.