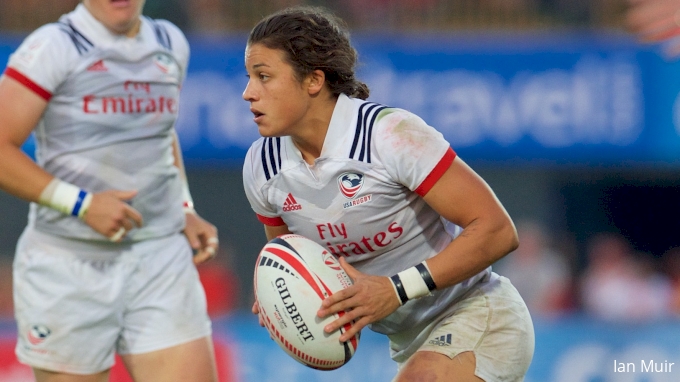 NEW ZEALAND thrashed the Fiji Airways Fiji 7s team 31-7 in a one-sided fifth place final of the 2018 Sydney 7s at the Allianz Stadium in Sydney last night.
In semi-finals Australia thrilled their fans to make the final at home by beating Argentina, finalists in the last World Rugby Seven Series event in Cape Town.
That was done partly for logistical reasons - to share change room facilities and ensure standard rest times between games etcetra - but also because there are separate broadcast contracts for the womens and mens world series, and even separate sponsors.
England beat Fiji in the Challenge Trophy final 29-10.
"So for them to now turn up and to do that on a World Series and in the process to knock off New Zealand and South Africa in the same tournament must give them belief and I know it has given them belief".
"It is also great to share the spotlight with the women in Sydney".
Australia beat New Zealand for the first time in five meetings since the Olympic final in Rio de Janiero in 2016 in which it beat its trans-Tasman rival to become the first women's gold medalist in rugby sevens.
But the Aussies were equally impressive in the build up to the final, having dealt with New Zealand 24-12 in the quarter-finals.
That win saw England secure a ninth place ranking at the Sydney 7s as James Bailey's side continue to build on earlier performances this season.
It took Australia just a minute to open the scoring after taking the kickoff, the Aussie women went 80 metres to score next to the posts through Charlotte Caslick.
Rugby Australia had to move Sydney Sevens to the Australia Day weekend to make it fully integrated and paid a price, with only 55,000 attending - 20,000 down on a year ago.
The scoreboard at half-time was 19-7 in favour of Shujaa, and they were not done yet as they created several chances after the break but faltered at the try box.
"It's awesome to see so many little girls out here watching us and wearing their Australian jerseys", she said. "We didn't have the energy and the intelligence to stand up against New Zealand and it is very disappointing".