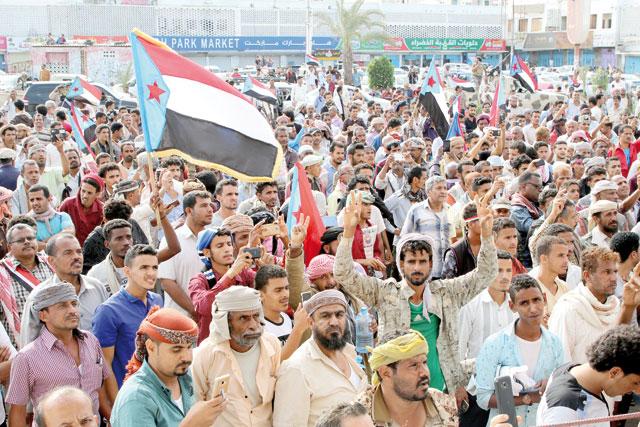 According to the news wire, Reuters, the prime minister and senior government figures are trapped inside the palace.
According to Reuters, forces loyal to the Southern Transitional Council, formed previous year to push for the revival of the former independent state of South Yemen, seized the last stronghold of its Presidential Protection forces rival in Dar Saad area in northern Aden in battles that at times involved heavy artillery and tank fire.
"After defeating the government forces in Aden and losing the battle, the prime minister may leave Aden via an airplane to Saudi Arabia", he added.
Under the self-proclaimed Southern Transitional Council (STC), the separatists have gained traction since April in their push for self-rule, demanding the reinstatement of South Yemen as an independent entity.
Yemeni President Hadi, who has been in exile in Saudi Arabia for most of the country's multi-fronted civil war, has described the separatists' capture of the city as a "coup".
The Saudi-led Arab Coalition to Support Legitimacy in Yemen announced that it has been watching with regret over the past two days the manner in which none of the parties has responded to the Coalition's calls for calm.
Aden has been the government's base since 2014 when Houthi rebels from the North took control of Yemen's capital, Sana'a.
However, sporadic fighting continued in Aden despite Saudi-led coalition's efforts to broker an agreement between the two warring rivals.
Violence first erupted on Sunday when a deadline issued by the separatists for the government to resign expired.
The government, however, decided on Monday to ban demonstrations organized by the supporters of the STC and engaged in armed confrontations with other troops.
The separatists, who advocate for self-rule in southern Yemen, now control seven of Aden s eight districts.
The fighters have seized several government buildings in the port city of Aden, which is serving as the capital of Hadi's internationally-recognized Yemeni government.
The internationally recognised government of Yemen has been fighting for almost three years to regain control of the country after losing the capital Sanaa and much of the north to the Houthi rebels.