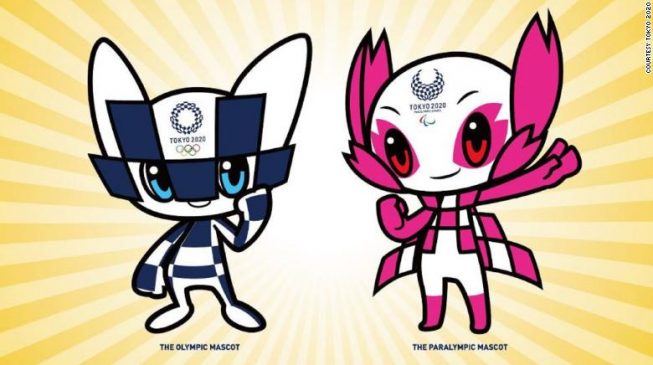 "These two are very different in design but I think they have quite a unity between them", she said, evoking a theme that resonates well with the Olympic movement.
It has a "dignified inner strength", and while normally calm, it "gets very powerful when needed". Some 200,000 classes at 16,000 schools took part in selection process.Mascots are big business in Japan, with many towns and companies trying to come up with distinctive design to promote their region or product.
It's hard to pinpoint the true reason why Japanese obsess over these kinds of things - some say it reminds them of childhood cartoon characters, others say memories of their hometowns.
Per the Tokyo 2020 website, the selected mascots embody both old tradition and new innovation The Olympic Mascot and Paralympic Mascot have opposite personalities.
The winning pair, created by designer and illustrator Ryo Taniguchi, received more than half of the total and easily beat the other two pairs. "I'm just so spaced out at the moment", he said when the decision was announced.
Elementary school students waved paper fans featuring each mascot and screamed in excitement when the winning mascot design was unveiled.
The pot-bellied, red-cheeked bear known as Kumamon - created in 2010 to promote Japan's southern Kumamoto region - raked in $8.8 million a year ago for local businesses selling branded products.
The Paralympic mascot, a predominantly blue and green figure whose head was covered with leaves to represent Brazil's rich vegetation, was named Tom after musician Tom Jobim.
In March, Team Bridgestone athlete ambassadors Amy Purdy (para snowboarding, USA) and Evan Strong (para snowboarding, USA) will compete in the Paralympic Winter Games PyeongChang 2018. Tokyo will host the Olympics for a second time after it did so in 1964. They're definitely one of the more memorable choices we've seen, and make a lot more sense than London's sentient steel the country used for the Olympics in 2020.