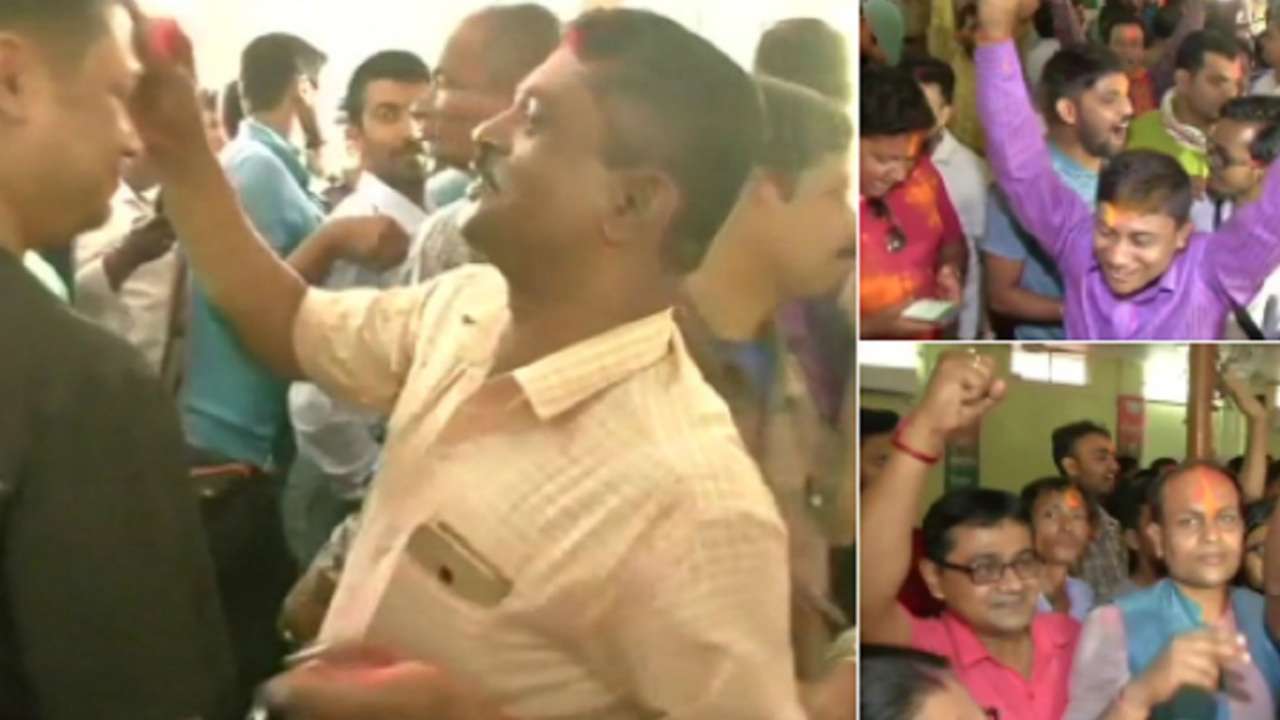 The BJP and its ally on Saturday scripted history by ending the 25-year reign of the Left Front led by the Communist Party of India (Marxist) with a two-thirds majority in the Tripura legislative assembly elections. State BJP chief Mahendra Nath Pandey also attributed the party's performance to the Prime Minister and Shah.
The BJP and the IPFT, he said, had fought the elections in an alliance with the sole target of defeating the CPI-M and it was achieved.
Further, while answering a question on Indigenous People's Front of Tripura's (IPFT) demand of a separate state for the tribals, Deb said Prime Minister Modi and BJP party chief will take a decision on this.
Debbarma also demanded that the chief minister should be from among the indigenous MLAs and said it was the tradition of the northeast that a chief minister is selected from the indigenous community.
The IPFT has been fighting for a separate state for tribals since its inception in the year 1997.
The BJP-IPFT combine, which is set to run Tripura for the next five years, lacks ministerial experience.
Deb said the next government's priority would be all-round development of Tripura and people voted for BJP as there had been total backwardness in the state under the Manik Sarkar government.
Meanwhile, the IPFT today mounted pressure on the BJP, saying it would support the new government from outside if it was not given "respectable" positions in the ministry.
"The BJP has not only won the elections but it has secured 49 to 50 per cent votes in the three north-east states". Keeping in mind the sentiments of the tribal voters, it is only fair that the leader of the Assembly be one of the winning candidates of an ST constituency.
Outgoing Tripura Chief Minister Manik Sarkar said that the Bhartiya Janata Party's (BJP) victory in Tripura was unexpected and they were not prepared for such a result.
BJP leader Sunil Deodhar, a key player in the party's victory, was, however, not anxious.