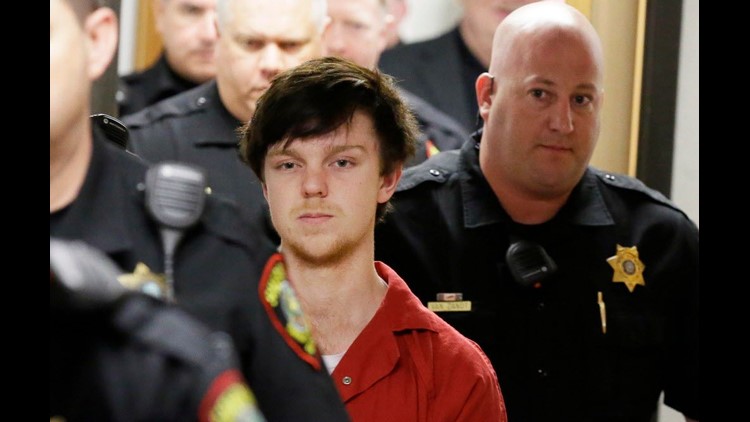 After almost two years behind bars the North Texas teen whose lawyers used an "affulenza" defense during his Intoxication Manslaughter trial in 2013 is set to be released from prison today.
On June 15, 2013, the then-16-year-old was driving drunk and under the influence of marijuana and Valium when he slammed into a group of people who had stopped to help a disabled driver along Burleson-Retta Road in south Tarrant County, Texas.
Juvenile Judge Jean Boyd eventually sentenced Couch to rehab and 10 years of probation. His attorney's had argued that a wealthy, privileged upbringing had made it impossible for couch to understand that his actions had consequences.
He has been behind bars for two years for violating the terms of his probation and fleeing to Mexico with his mother, Tonya Couch. His lawyer said that his wealth impaired his ability to gauge what was right and wrong, and the court psychologist said he suffered from a case of "affluenza". The defense claimed that children raised in affluent families are irresponsible and entitled because their parents did not establish appropriate boundaries for them, according to a USA Today analysis of the defense.
Terms of his release include drug and alcohol monitoring and testing and a 9 p.m. curfew, according to the Fort Worth Star-Telegram.
Now a free man, Couch will still have to serve ten years' probation.
"From the beginning, Ethan has admitted his conduct, accepted responsibility for his actions, and felt true remorse for the bad consequences of those actions", Couch's lawyers Scott Brown and Reagan Wynn said in a statement to ABC News.
Ethan thought his probation would be revoked because he was drinking, again, underage, so he and his mother headed to Puerto Vallarta, Mexico.
The 720 days Ethan Couch served for his crimes shows that drunk driving homicides still aren't treated as the violent crimes that they are.
Tonya Couch was charged with hindering apprehension of a felon and money laundering but released on bond. The twist is, that she was sent to the same jail as her son.
Mothers Against Drunk Driving described the two years Couch has spent in jail as "a grave injustice to the victims and their families".