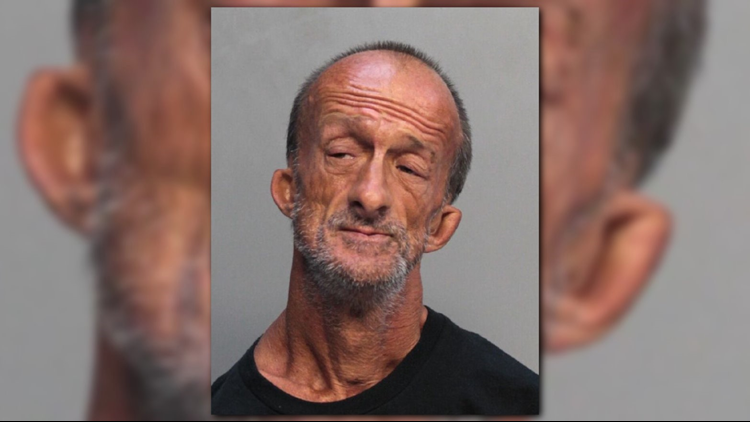 The Miami Herald reports that Crenshaw is a popular fixture in the area, known for painting on canvases along a trendy spot in South Beach.
In a freaky incident, a 46-year-old homeless was arrested for stabbing a tourist with a pair of scissors using his feet.
According to Miami Beach Police Department Jonathan Crenshaw, who is a native of Florida, stabbed 22-year-old Cesar Coronado twice with the scissors before running away from the crime scene.
Crenshaw told police he was lying down just after midnight Tuesday when Coronado kicked him in the head. Coronado and a friend denied Coronado hit Crenshaw and told officers they were only asking for directions when the homeless man jumped up and stabbed Coronado.
But a female friend who was traveling with Coronado told a different story. He then stuck the scissors in his waistband and walked away quickly, according to the police report.
Barrientos described the attacker to police as a homeless man with no arms.
Crenshaw, who has been charged with aggravated battery, has a court date on 18 July.
Police have arrested Crenshaw multiple times in the past, the Herald reports, on charges that include trespassing, disorderly intoxication and battery on police officers, among others.
Crenshaw is now being held at Turner Guilford Knight Correctional Center on a $7,500 bond.