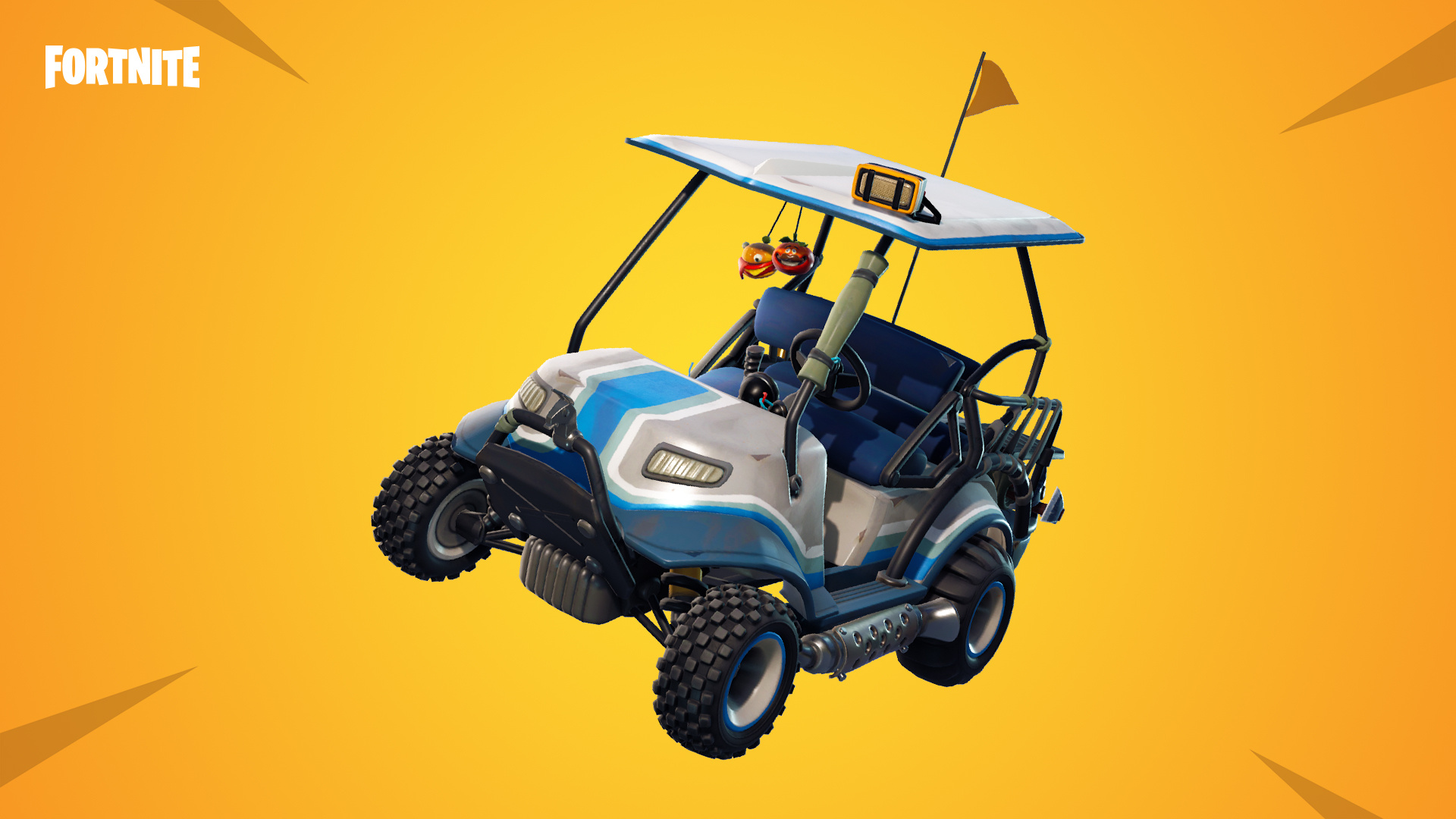 Progressive challenges no longer run out at the end of a season, with players able to complete them at their own pace rather than having to rush.
The battle royale, last-man-standing-style game starts with 100 players parachuting on to an island.
And you can make your way to them in the new ATK, Fortnite's second vehicle, which has enough space for your whole squad.
The Season 5 mystery outfit still hasn't been revealed or datamined just yet and if it's anything like the skin we got in Season 4 - "The Visitor" for those who don't remember - then it's likely we won't see this until Week 7.
On closer inspection, this is the small erm, the umbrella/Minecraft axe shaped thing you'll spot on the map just west of Lazy Links (a new Season 5 location in the north). Dropping in there could be a death sentence for newer players and with Season 5 officially kicked off, it's going to be a hot zone for sure! This golf cart has room for up to four players (or a full squad), can get a speed boost after drifting, and has a roof that doubles as a bounce pad.
Season 5 also adds a new vehicle, the All Terrain Kart (ATK). Viking ships and ancient statues have appeared on the map, while a drought in the Moisty Mire region has yielded a new desert landscape. The height of the jump will depend on how well players are able to lean back and release at the same time.
Fortnite season five has finally landed, bringing some of the biggest changes the world's hottest game has seen since making its debut. Other un-named POI have also been added to the island. Epic Games has also made it a bit more hard to "double pump" in season 5. While the list of changes is fairly extensive, one notable addition to the Switch version is gyroscope aiming. To rectify this, players can earn XP for reviving their teammates in 50v50 and Teams of 20 matches.
Auto-fire has also been added as an option in the iOS game - you can toggle it on and off in the settings menu.