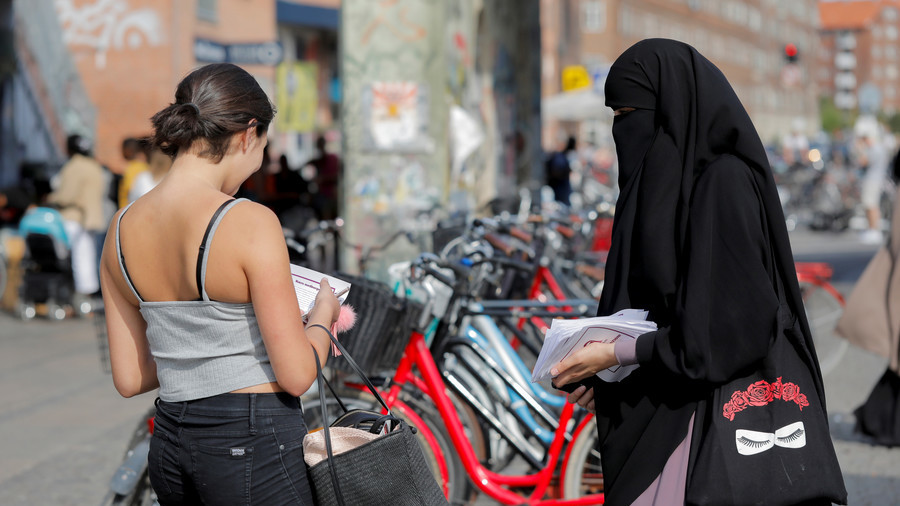 She was given a 1,000 kroner fine (£120) after refusing to remove it on the request of the police.
Violating the regulation results in a fine of 1,000 kroner ($156).
Law enforcement officers arrived on call at a shopping centre North of Copenhagen, where there was a fight between two women.
When the ban went into effect, dozens of women came out in the Danish capital, Copenhagen, to protest it.
The episode took place in the center of Hørsholm center where the woman with niqab came up to top with another woman by an escalator in the center.
Both women received fines for public disorder, he said. They're investigating CCTV footage to see if the other woman had deliberately tried to rip off the niqab.
At the protest, Reuters reports that many defied the new ban by wearing one of the prohibited veils - the niqab, which covers every part of the face apart from the eyes.
Several women wearing niqabs - which fully cover the body but leave the eye area open - told CNN the ban would make it hard for them to leave their homes, whether to take their children to school, shop for groceries or just move around their communities.
Danish protesters dressed in burkas, masks and false beards to defy a new law outlawing the wearing of veils in public. Other European countries have similar bans.
Under the new law, people found wearing facial coverings in public can be fined from 1,000 Danish kroner for a first offense up to 10,000 kroner (about $1,550) for a fourth violation.
The ban has been met with a great deal of criticism, with Fotis Filippou, Europe director of human rights group Amnesty International, saying: "If the intention of this law was to protect women's rights, it fails abjectly".
The ban is aimed at an estimated 150 to 200 Muslim women in Denmark who wear the garments.